Yanagidaira, Makioka village, Yamanashi city, Yamanashi pref., Japan
This locality is closed to collecting.
Source for silicon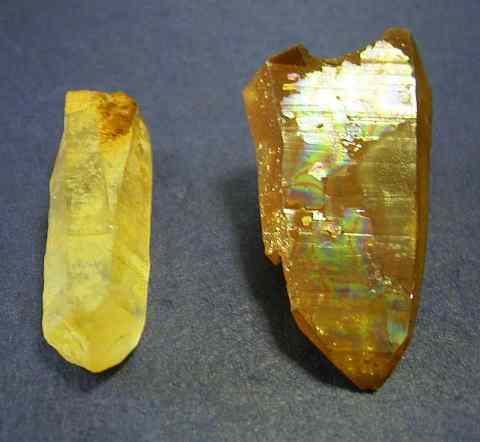 Length: 30 mm. Prismatic crystals of quartz. The rainbow-color of the right quartz crystal is due to a thin film of iron oxide on the surface. Striations are vertical to the prism elongation.

Recovered from a titanium type rare-element pegmatite associated with S-type (Ilmenite-series) granite. Formed in the late Miocene (9 Ma).

Quartz from this location was described in 1894.

Copyright (c) 2020 NariNari, All Rights Reserved.