Hirukawa
Nakatsugawa city, Gifu pref., Japan
This locality is closed to collectors.
Source for silicon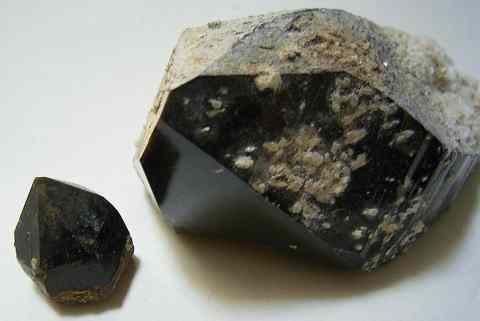 Left crystal: 10 mm. Prismatic crystals of black quartz. The black parts are pyramidal faces of black quartz crystals. The platy white crystals on the surface of the right black quartz crystal are albite.

Recovered from a pocket of a Topaz-NYF pegmatite associated with S-type (Ilmenite-series) granite. Formed in the Late Cretaceous (67 Ma).

Quartz from this location was described in 1895.

Copyright (c) 2020 NariNari, All Rights Reserved.