Kodomari
Nakadomari city, Kita-Tsugaru county, Aomori pref., Japan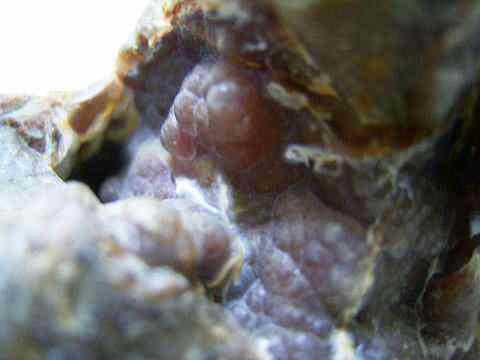 Field of view: 20 mm. Red agate. The reniform red part is agate. The surrounding brown host is silicified tuff.
Recovered form silicified pyroclastic rocks.
Agate from this region has been dealed as precious stone "Nishiki-ishi" by local people, and was designated the prefectural rock of Aomori in 2016 by the Geological Society of Japan.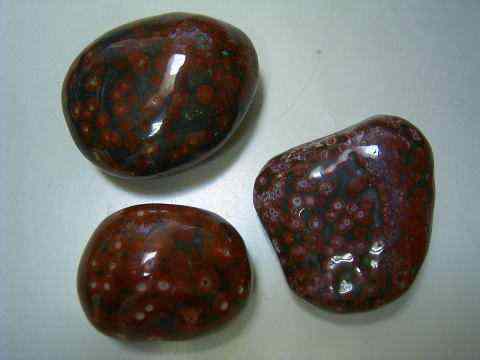 The specimen at the top: 20mm in diameter. Agate with concentraspotted textures. Local people call Kanoko-ishi of Tsugaru-Nishiki-ishi. Kanoko means baby deer's texture in Japanese. After deposition of silicon dioxide from strong acid hydrothermal fluid approximately pH 1.0, concentric structure was formed by leaching iron oxide deposited from larger pH fluid. Recovered from beach pebbles.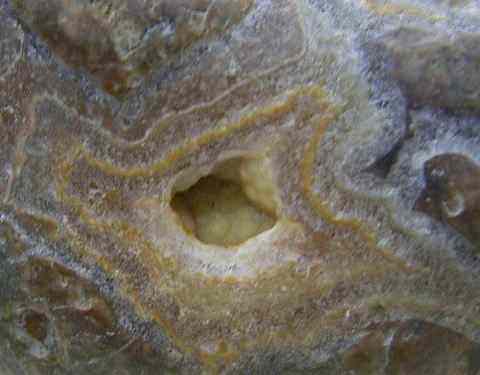 Field of view: 40 mm. Banded agate. There is a group of reniform white agate in the open space at the center of the banded texture.

Copyright (c) 2017 NariNari, All Rights Reserved.