Shimo-Terashima, Shioya city, Shioya county, Tochigi pref., Japan
IMA approved name
Quartz var. amethyst
Source for silicon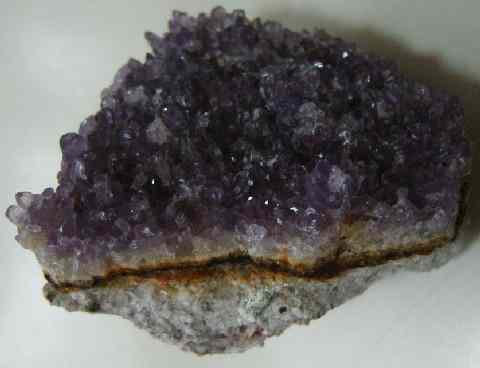 Field of view: 50 mm. A group of amethyst. The purple prisms are amethyst. The white part at the bottom is the host welded tuff. The brown bed between welded tuff and amethyst is limonite.

Recovered from an open space of an amethyst vein in a moderate-temperature hydrothermal deposit associated with a rhyolite dike in welded tuff. Formed in the middle Miocene (15 Ma).

Quartz from this location was described in 1973.

Copyright (c) 2017 NariNari, All Rights Reserved.