Ura-handa Mine
Moniwa, Iizaka village, Fukushima city, Fukushima pref., Japan
This locality is closed to collecting.
IMA approved name
Quartz var. amethyst
Source for silicon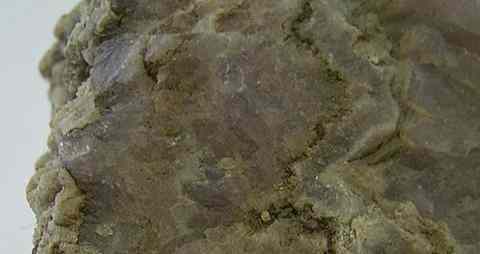 Field of view: 50 mm. Amethyst beds. The purple parts are amethyst. Amethist beds were overgrown repeatedly from the host at the right side. The zigzag texture is cross sections of pyramidal faces of amethyst at each bed. The white parts on the surface at the left end and interstices of beds are calcite.

Recovered from an open space of a silver-bearing amethyst vein in a low-temperature hydrothermal deposit.

Copyright (c) 2017 NariNari, All Rights Reserved.