Kosaka-Kozan, Kosaka city, Kazuno county, Akita pref., Japan
IMA approved name
Quartz var. amethyst
Source for silicon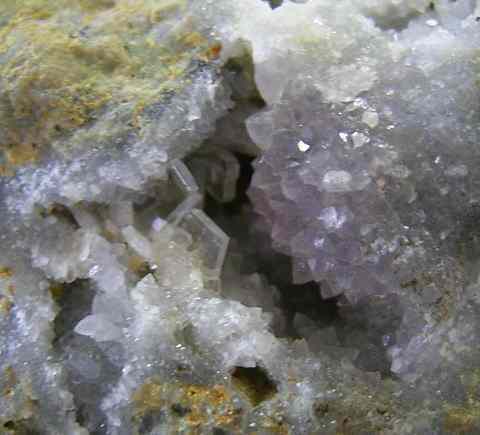 Field of view: 30 mm. Amethyst associated with baryte. The radial groups of the pale purple prisms at the right are amethyst. The pale brown host is also massive amethyst encrusted with limonite. The tabular transparent crystals on amethyst are baryte.

Recovered from an open space of a Kuroko Massive Sulfide deposit associated with a caldera. Formed in the early Miocene (17 Ma).

Copyright (c) 2017 NariNari, All Rights Reserved.