Mount Ametsuka / Santai Mine
Obara, Shiroishi city, Miyagi pref., Japan
This locality is closed to collecting.
IMA approved name
Quartz var. amethyst
Source for silicon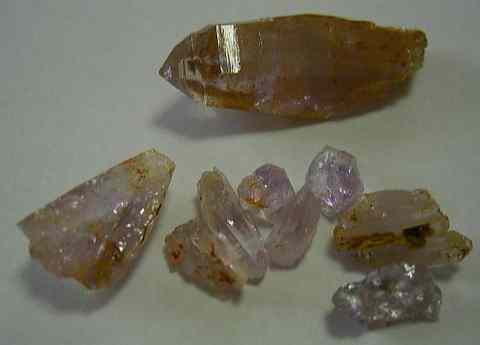 Length of the upper most crystal: 20 mm. Crystals of amethyst. The prismatic crystal at the top has striations vertical to the prism elongation.

Recovered from an open space of a galena- and argentite-bearing amethyst vein in rhyolite of a low-temperature hydrothermal deposit.

Amethyst from this location was described in 1893.

Copyright (c) 2017 NariNari, All Rights Reserved.