Kobushi Mine
Azusayama, Kawakami city, Minami-Saku county, Nagano pref., Japan
This locality is closed to collecting.
Source for silicon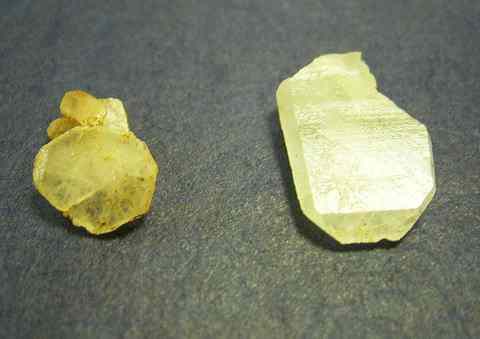 Left twin: 5 mm. Japan twins of quartz. The left twin is perched on a small prism of quartz. The right crystal is a part of a broken twin.
Recovered from skarn formed by contact metamorphism of S-type (Ilmenite-series) diorite.
Quartz from this location was described in 1953.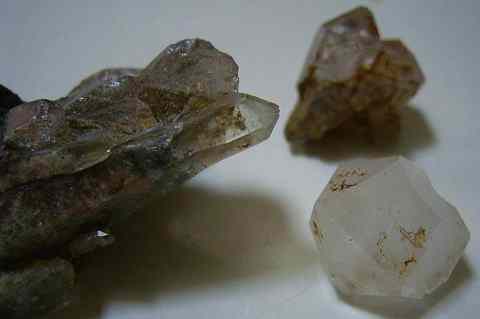 Lower right crystal: 10 mm. Transparent to white quartz crystals.

Copyright (c) 2020 NariNari, All Rights Reserved.