Meandering river
River
Overview
A sedimentary system composed of a series of sedimentary facies of meandering rivers which are observed at ht midstream rivers. Meandering rivers are composed of single channel and is surrounded by wet lands. Meandering rivers are formed at the transportation-dominant places where as braided rivers are at the deposition-dominant places. For example, places where the slope is gentle and river flow is stable.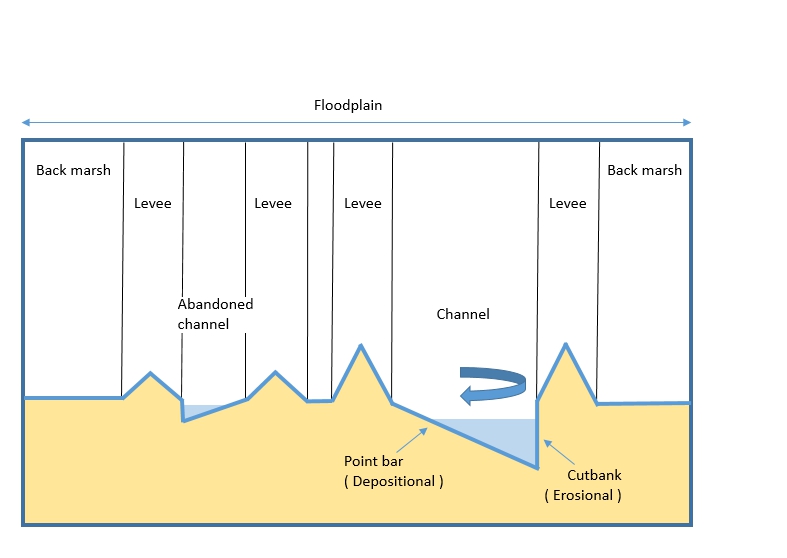 Schematic diagram of meandering rivers. The diagram is perpendicular to the flow.
Sedimentary facies
Other sedimentary systems
Copyright (c) 2018 NariNari, All Rights Reserved.