Alluvial fan
River
Overview
A sedimentary system composed of a series of sedimentary facies at alluvial fans in the upstream part of rivers. Fans are formed at the boundary between mountains and plains. Fan system is a basic structure formed at the boundary of steep slope parts and gentle slope parts. The river on the fan is generally Braided river. Variations of fan system is also known as submarine fans at the passive continental margin, submarine fans at the forearc basin, fandelta, and washover fan.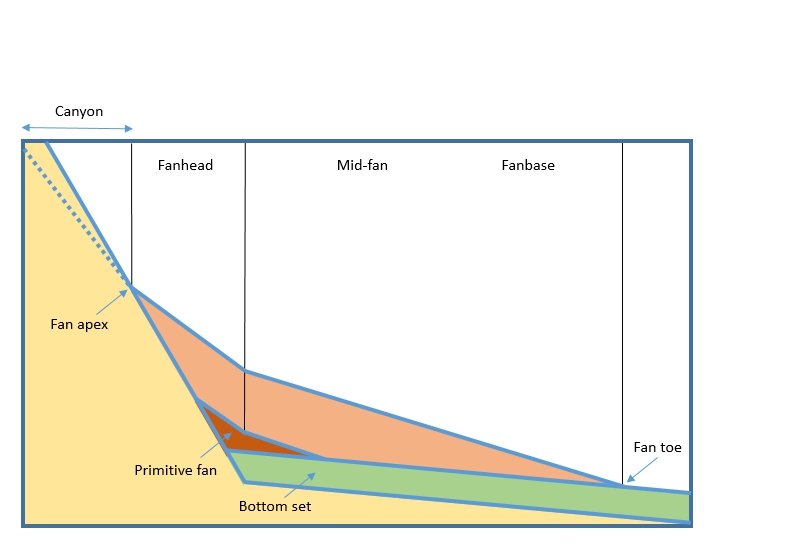 Schematic diagram of alluvial fan.
Elemental facies
Other sedimentary systems
Copyright (c) 2018 NariNari, All Rights Reserved.