Barrier island, Sand spit, Longshore bar
Shallow marine
Overview
A sedimentary system composed of a series of sedimentary facies of a kind of bay or gulf whose entrance is half or full closed by sand spits, longshore bars and barrier islands. The facies are less subjected to the influences of waves and currents than bay and storm-dominated shelf. Tidal delta is a variety of delta.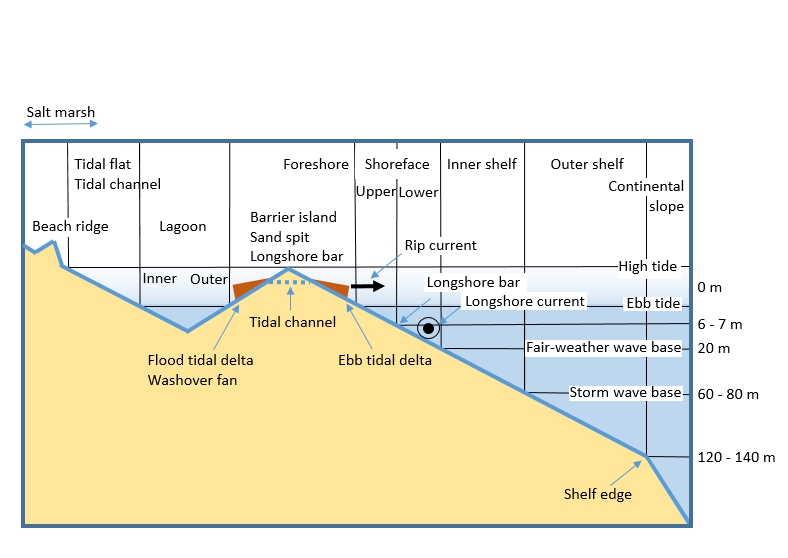 Schematic diagram of barrier island, sand spit and longshore bar. Lagoons are developed at the seashore.
Components
Other sedimentary systems
Copyright (c) 2018 NariNari, All Rights Reserved.