Submarine fan (Forearc basin)
Deep sea
Overview
A sedimentary system composed of a series of sedimentary facies of the submarine fan at forearc basins. Submarine fans are at the middle of trench slopes, whereas submarine fans at the continental margin are directly connected to abyssal plains. Submarine fan is a variety of alluvial fan. Two classifications are proposed: sandy radial fan type and muddy channel levee type.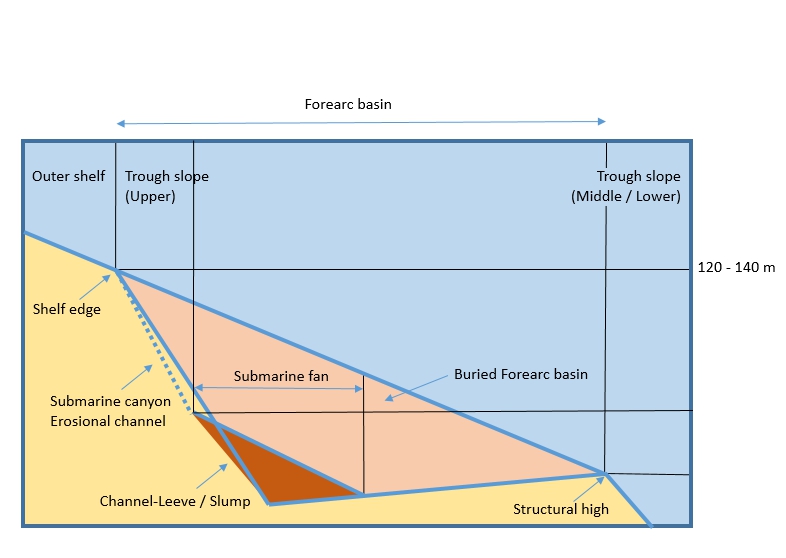 Schematic diagram of submarine fan at the forearc basin.
Sedimentary facies
Other sedimentary systems
Copyright (c) 2018 NariNari, All Rights Reserved.