Fandelta
Ocean - River boundary
Overview
A sedimentary system composed of a series of sedimentary facies in fandelta which has both characters of delta and alluvial fan. Fandelta is formed on the seafloor where rocky mountains are closed to the sea, for example, erosional seashores such as rocky coasts and rocky shelves. Fandelta can be considered as a variety of alluvial fan which is under the sea.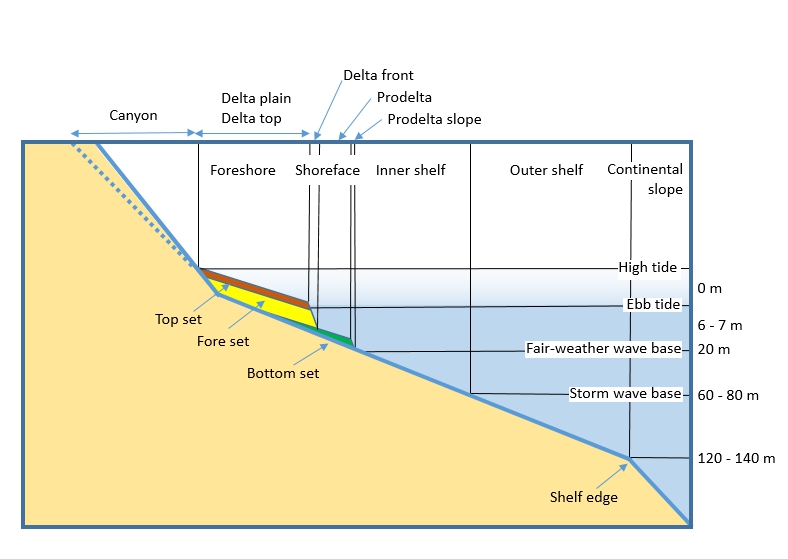 Schematic diagram of fandelta.
Sedimentary facies
Other sedimentary systems
Copyright (c) 2018 NariNari, All Rights Reserved.