Otaki, Chichibu city, Saitama pref., Japan
Source for Iron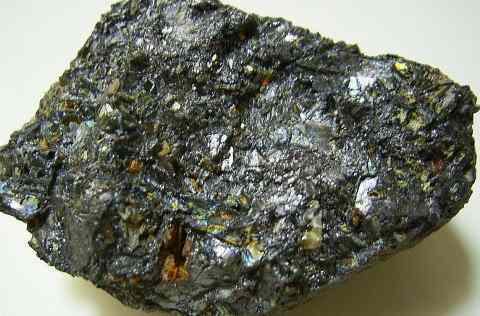 Field of view: 50 mm. A group of hematite. The platy black crystals with a metallic luster are hematite. The massive yellow parts are pyrite.

Recovered from a moderately low-temperature hydrothermal deposit combined with skarn formed by contact metamorphism of I-type (magnetite-series) quartz diorite.

Hematite from this location was described in 1930.

Copyright (c) 2017 NariNari, All Rights Reserved.