Kasumigaura city, Ibaraki pref., Japan
This locality is in a park.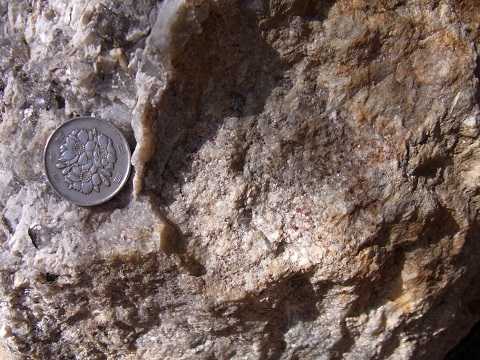 Field of view: 130 mm. Almandine crystals in pegmatite. Red grains approximately 1 mm in diameter at the right of the coin are almandine. Opaque white parta surrounging almandine crystals are feldspar, and translucent gray parts are quartz. Micaceous silver crystals are muscovite.

Recovered from a beryl-columbite-phosphate subtype rare-element pegmatite associated with S-type (Ilmenite-series) granite. Formed in the middle Paleocene (60 Ma).

Schorl from this location was described in 1977.

Copyright (c) 2023 NariNari, All Rights Reserved.