Sugiyama, Minobu city, Minami-Koma county, Yamanashi pref., Japan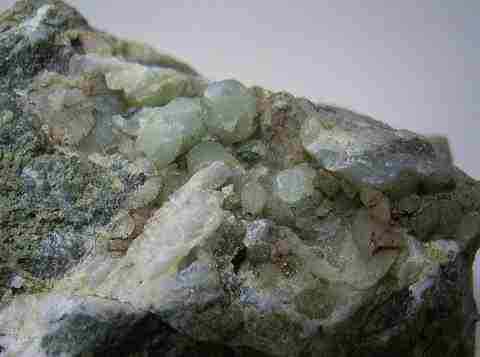 Field of view: 100 mm. Botryoidal groups of prehnite. The botryoidal pale green parts and underlying white veins are groups of tabular prehnite crystals. The long pyramidal pale gray crystals at the right end are Calcite. The massive grayish-green host at the left is hyaloclastite.
Recovered from an open space of a prehnite vein in basaltic to andesitic hyaloclastite subjected to Prehnite-Pumpellyite facies metamorphism. Formed in the middle Miocene (12 Ma).
Prehnite from this location was described in 1992.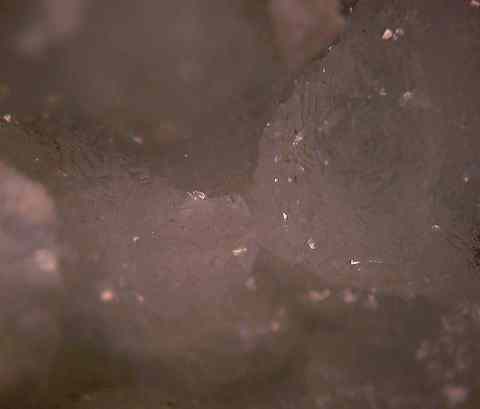 Field of view: 10 mm. Groups of tabular pale green prehnite crystals with a vitreous luster. The tabular crystals form radial groups.

Copyright (c) 2017 NariNari, All Rights Reserved.