Hanawa city, Higashi-Shirakawa county, Fukushima pref., Japan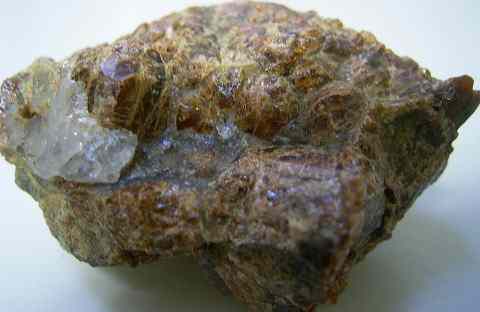 Field of view: 30 mm. Grossular associated with quartz. The massive reddish-brown parts are grossular, and the white parts are quartz. There are dodecahedral crystal faces of grossular at the boundary between quartz and grossular.

Recovered from skarn formed by contact metamorphism of S-type (Ilmenite-series) granite. Formed in the Late Cretaceous (100 Ma).

Grossular from this location was described in 1956.

Copyright (c) 2017 NariNari, All Rights Reserved.