Mount Yagen
Hirukawa, Nakatsugawa city, Gifu pref., Japan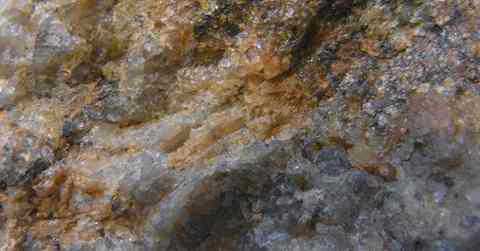 Field of view: 30 mm. Topaz associated with quartz vein. The translucent prisms at the center and upper left are topaz. The massive translucent parts showing no cleavages are quartz. The lower right part is the host granite.

Recovered from a quartz vein in a pneumatolytic deposit formed in the S-type (Ilmenite-series) granite. Formed in the Late Cretaceous (70 Ma).

Topaz from this location was described in 1937.

Copyright (c) 2020 NariNari, All Rights Reserved.