Suzugouya, Shirosato city, Higashi-ibaraki county, Ibaraki pref., Japan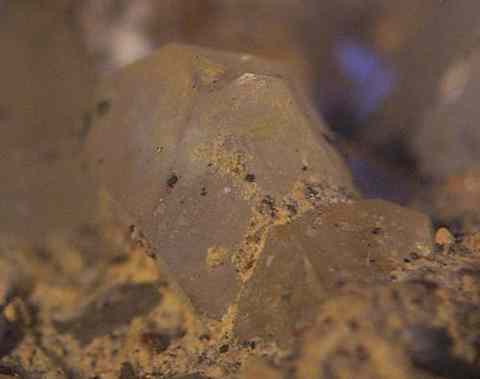 Field of view: 10 mm. A crystal of topaz. The quadrangular white prism with large pyramidal faces is topaz. The basement at the bottom is gangue quartz encrusted with pale brown dirt.

Recovered from an open space of a quartz vein in a pneumatolytic deposit formed by S-type (Ilmenite-series) granite. Formed in the early Paleocene (65 Ma).

Topaz from this location was described in 1912.

Copyright (c) 2017 NariNari, All Rights Reserved.