Agenosawa Mine
Nanokaichi, Kita-Akita city, Akita pref., Japan
Source for Zinc, Cadmium, and Sulfuric acid.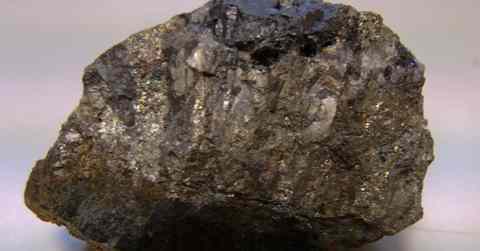 Field of view: 30 mm. Sphalerite associated with pyrite. The massive black part at the top exhibiting perfect cleavage is sphalerite. The black color is due to Fe replacing Zn of sphalerite. The yellow part with a metallic luster is pyrite. The vertical structure in the pyrite vein is indicating that pyrite grew uniformly from cores on the vein wall. The massive black part at the bottom is host, silicified mudstone.

Recovered from a sulfide vein in a moderate-temperature hydrothermal deposit associated with dacite of a caldera complex. Formed in the late Miocene (10 Ma).

Sphalerite from this location was described in 1972.

Copyright (c) 2017 NariNari, All Rights Reserved.