Mount Atago
Akanuma, Nakata city, Koriyama county, Fukushima pref., Japan
This locality was closed to collecting.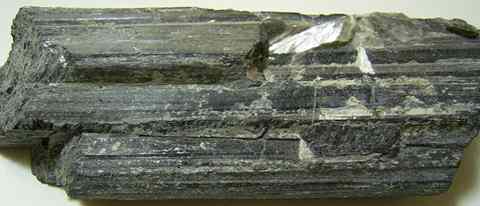 Field of view: 200 mm. A group of schorl. The columnar group of black prisms is schorl. The platy silver-white crystals on schorl are muscovite.

Recovered from pegmatite associated with S-type (ilmenite-series) granite intruded in peridotite and greenschist, the upper part of an oceanic arc subjected to Greenschist facies medium-pressure metamorphism. Formed in the Late Cretaceous (100 Ma).

Schorl from this location was described in 1974.

Copyright (c) 2017 NariNari, All Rights Reserved.