Shintani Mine
Yozawa, Akiruno city, Tokyo, Japan
Occurrence
Low-T zeolite facies bedded manganese deposit
Bedded manganese deposit in mudstone matrix of the Early Jurassic (180 Ma) Ohirayama unit, a member of the Southern Chichibu accretionary complex. The Ohirayama unit has been subjected to weak Prehnite-Pumpellyite to Zeolite facies metamorphism as a low grade part of the Sambagawa metamorphic belt in the Late Cretaceous (100 Ma). The age of mudstone is Early Jurassic (180 Ma). Ages of sedimentary rocks were determined by radiolarians, and metamorphic age by K-Ar or Ar-Ar radiometric dating of muscovite.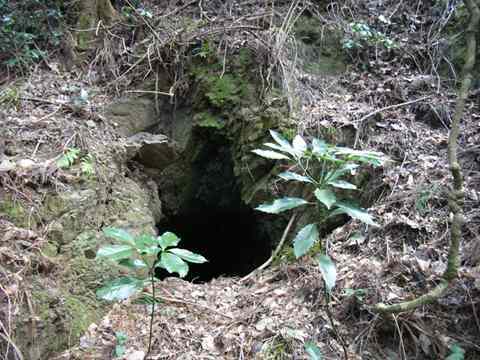 Outcrop of mudstone of the Ohirayama Unit around the adit. There are a thick sandstone bed and a thin (approximately 10 m) chert block near the deposit. The deposit is in the thin mudstone bed at the boundary between sandstone and chert. The sandstone-mudstone-chert shows a sedimental sequence. Manganese deposits in Kanto moutains are usualy chert-hosted, but this is very unique mudstone-hosted deposit.
Reported Minerals
Rhodochrosite
Baryte?
Hausmannite
Mineral Assemblages
Caryopilite - Rhodochrosite - Quartz
Hausmannite - Rhodochrosite - Sussexite
Caryopilite - Rhodochrosite - Baryte?
Localities
Related Occurrences
Copyright (c) 2015 NariNari, All Rights Reserved.