Yozawa, Akiruno city, Tokyo, Japan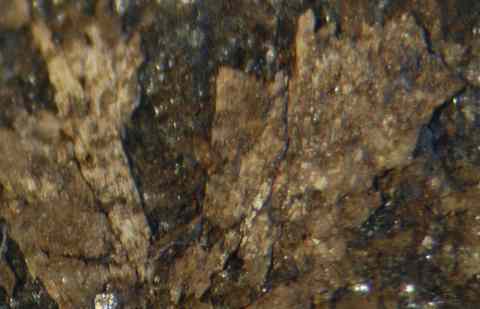 Field of view: 5 mm. Sussexite associated with rhodochrosite. The columnar groups of white fibers are sussexite. The dark brown basement composed of fine grains exhibiting perfect cleavage is rhodochrosite.
Recovered from a mudstone-hosted bedded manganese deposit subjected to Zeolite facies metamorphism.
Other localities
Shintani Mine (Bedded Mn, Prismatic)
Kurihara Mine (Bedded Mn, Prismatic)
Copyright (c) 2017 NariNari, All Rights Reserved.