Tillandsia tricholepis 'Short form'
- Green foliages -
Photographs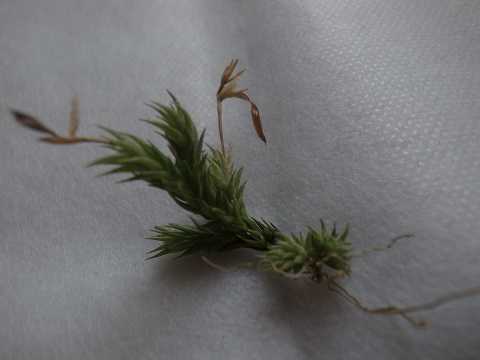 April 7th, 2019
The foliage has been cultivated since 2019. This foliage was sold as Tillandsia pedicellata. This is Tillandsia tricholepis as 1 - 2 yellow flowers bloom at the top of a short inflorescence. This foliage has shorter inflorescence than the standard Tillandsia tricholepis and blooms more frequently.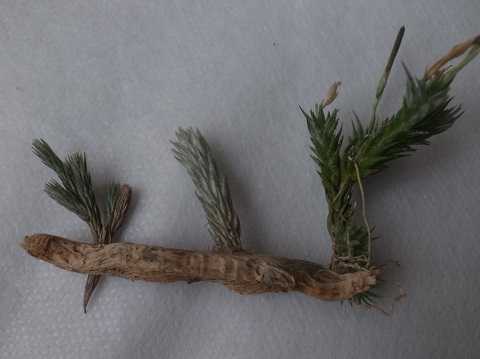 February 15th, 2020
Left: Tillandsia minutiflora (Tillandsia bryoides), Center: Tillandsia pedicellata, Right: Short form of Tillandsia tricholepis. These 3 species are frequently confused in the market. Leaves of Tillandsia tricholepis is opened. Tillandsia bryoides was renamed and is a synonym of Tillandsia minutiflora. Tillandsia minutiflora has a wide variety of foliage forms and some of them have similar appearance of Tillandsia pedicellata but Tillandsia pedicellata is larger than Tillandsia minutiflora.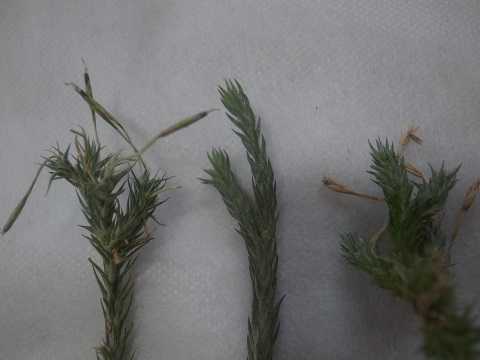 October 10th, 2020

Left: Standard Tillandsia tricholepis, Center: Closed form of Tillandsia tricholepis labeled as Tillandsia bryoides, Right Short form of Tillandsia tricholepis labeled as Tillandsia pedicellata. Leaves of the standard Tillandsia tricholepis are opened. Leaves of the closed form of Tillandsia tricholepis shows darker color and are closed when the foliage is under a dry condition. Distance between leaves of the short form of Tillandsia tricholepis are narrower than others.

Copyright (c) 2020 NariNari, All Rights Reserved.