Heguri-naka, Minami-Boso city, Chiba pref., Japan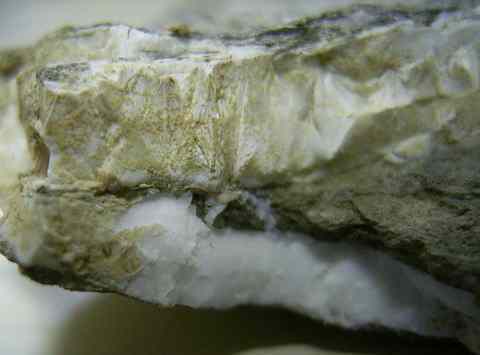 Field of view: 20 mm. The lower white vein is probably tobermorite. The upper vein of white fibers is pectolite. The massive grayish-brown part at the right is tuff.
Recovered from a tobermorite vein in an accretionary complex subjected to Prehnite-Pumpellyite facies metamorphism.
Tobermorite from this location was described in 1975.
Other localities
Heguri (Tuff, Vein)
Hokizawa creek (Skarn, Massive)
Copyright (c) 2017 NariNari, All Rights Reserved.