Heguri-naka, Minami-Boso city, Chiba pref., Japan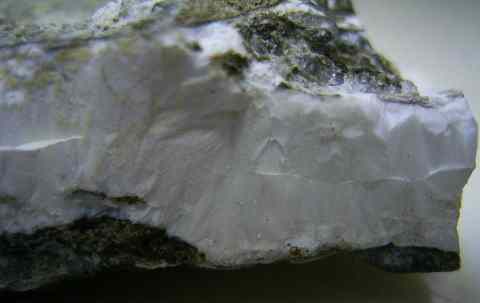 Field of view: 20 mm. A vein of pectolite. The white vein is composed of fine pectolite fibers vertical to the vein walls. The pectolite fibers have grown from both sides of the vein walls, and contacts at the center of the vein. The green host is metamorphosed tuff.
Recovered from a pectolite vein in tuff of a accretionary complex subjected to Prehnite-Pumpellyite facies metamorphism.
Pectolite from this location was described in 1975.
Other localities
Copyright (c) 2017 NariNari, All Rights Reserved.