Omi river
Omi, Itoigawa city, Niigata pref., Japan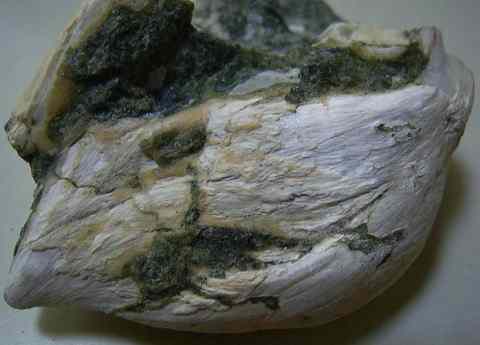 Field of view: 50 mm. Pectolite associated with serpentinite. The columnar group of white fibers is pectolite. The green parts are serpentine of the host serpentinite.
Recovered from a pectolite vein in serpentinite of Oeyama Ophiolite.
Pectolite from this location was described in 1958.
Other localities
Copyright (c) 2018 NariNari, All Rights Reserved.