Nose city, Toyono county, Osaka pref., Japan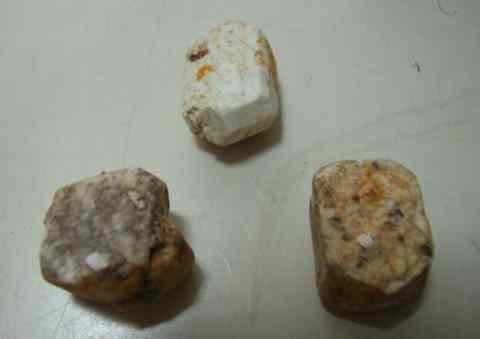 Length of the upper crystal: 15 mm. Dispatched orthoclase crystals. The specimens have a dull luster as they were replaced by clay minerals.
Recovered from a dike of quartz porphyry intruded in tuff breccia of a caldera complex at the last stage of caldera formation. Formed in the Late Cretaceous (70 Ma).
Orthoclase from this location was described in 1951.
Other localities
Variety
Copyright (c) 2017 NariNari, All Rights Reserved.