Shimobe, Minobu city, Minami-Koma county, Yamanashi pref., Japan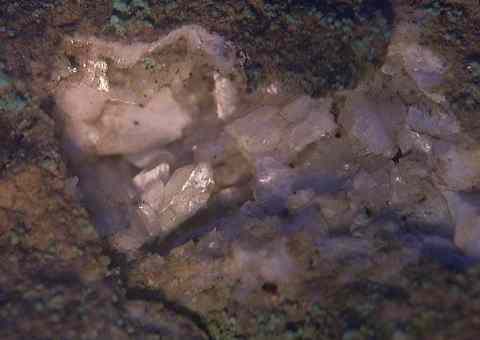 Field of view: 10 mm. Crystals of laumontite. The white prisms are laumontite. The green granular parts are brochantite.

Recovered from an open space of a laumontite vein in mudstone subjected to Prehnite-Pumpellyite facies metamorphism.

Laumontite from this location was described in 1956.

Copyright (c) 2020 NariNari, All Rights Reserved.