Kawamata, Nikko city, Tochigi pref., Japan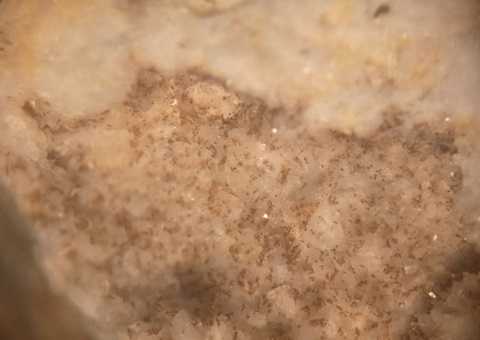 Field of view: 10 mm. Laumontite associated with quartz, a gangue mineral of the low temperature hydrothermal Au-Ag deposit. The opaque white fine prisms in the void are laumontite. The fine pale brown granules are too small to distinguish.

Recovered from a quartz vein of a hydrothermal Au-Ag deposit associated with rhyolitic tuff breccia, eruption products of a caldera. Formed in the late Miocene (7.2 Ma).

Copyright (c) 2020 NariNari, All Rights Reserved.