Iwadono, Higashi-matsuyama city, Saitama pref., Japan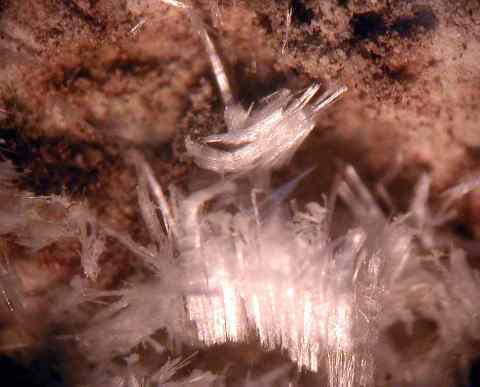 Field of view: 5 mm. Crystals of epsomite. The columnar groups of white fibers are epsomite. The pale brown host underlying epsomite is tuff bed in diatomaceous siltstone. As epsomite is soluble in water, it vanishes in humid season.

Recovered from a tuff bed in a dry climate. Formed in less than 6 months.

Epsomite from this location was described in 1968.

Copyright (c) 2017 NariNari, All Rights Reserved.