Hirukawa
Nakatsugawa city, Gifu pref., Japan
This locality is closed to collectors.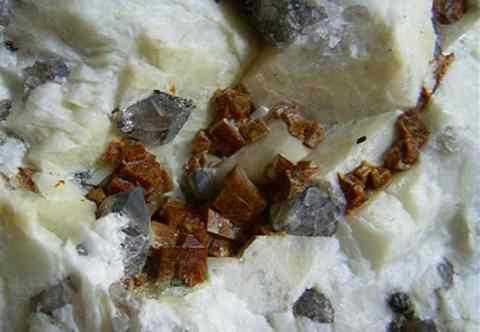 Field of view: 40 mm. Reddish-brown chabazite. The rhombohedral reddish-brown crystals are chabazite. The reddish-brown color is due to Fe replacing Ca. The surrounding opaque white parts are orthoclase, and the translucent gray parts are quartz.

Recovered from a pocket of a Topaz-NYF pegmatite associated with S-type (Ilmenite-series) granite. Formed in the Late Cretaceous (67 Ma).

Chabazite from this location was described in 1938.

Copyright (c) 2017 NariNari, All Rights Reserved.