Toi, Izu city, Shizuoka pref., Japan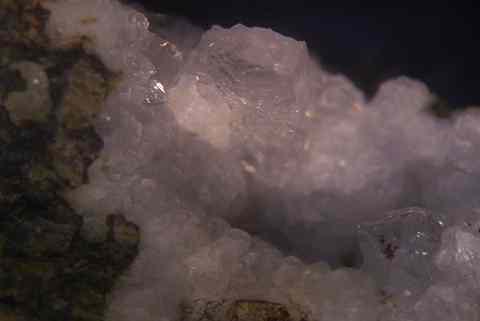 Field of view: 10 mm. A group of chabazite. The transparent parts with a vitreous luster are rhombohedral crystals of chabazite. The grayish-brown host at the left is hyaloclastite subjected to propylitization alteration.

Recovered from an open space of a zeolite vein in tholeiitic andesitic-basaltic tuff breccia in an oceanic arc subjected to prophylitization alteration.

Chabazite from this location was described in 1982.

Copyright (c) 2017 NariNari, All Rights Reserved.