Kurohai village, Choshi city, Chiba pref., Japan
Source for Quick lime and Sodium cyanide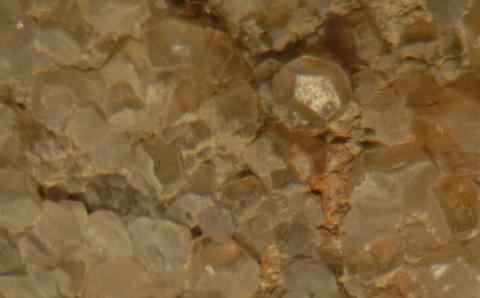 Field of view: 10 mm. Crystals of calcite. The transparent grains are calcite covered with an opaque white crust. The pale brown parts in the interstices of calcite crystals are mud.

Recovered from an open space of a calcite vein in a high-Mg andesite lava.

Copyright (c) 2021 NariNari, All Rights Reserved.