Otaki, Chichibu city, Saitama pref., Japan
Source for Quick lime and Sodium cyanide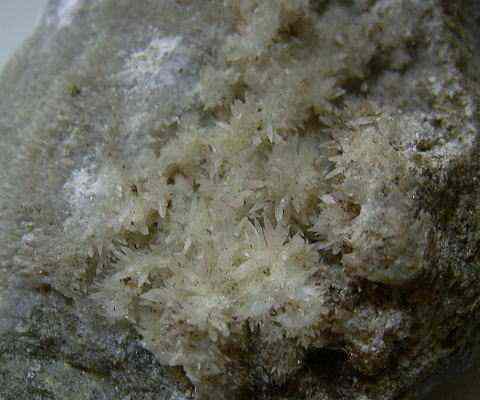 Field of view: 30 mm. Crystals of calcite. The scalenohedral white crystals are calcite forming radial groups.

Recovered from an open space of a calcite vein in recrystallized limestone of skarn formed by contact metamorphism of I-type (Magnetite-series) quartz diorite.

Calcite from this location was described in 1930.

Copyright (c) 2021 NariNari, All Rights Reserved.