Kakino, Yamagata city, Gifu pref., Japan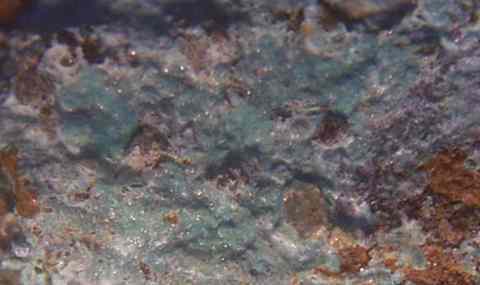 Field of view: 10 mm. A blue to white crust of micaceous aurichalcite. The brown basement is a limonite crust.

Recovered from a meteoric oxidation zone of a moderately high-temperature hydrothermal deposit combined with skarn formed by contact metamorphism of I-type (Magnetite-series) granite associated with a caldera complex.

Copyright (c) 2017 NariNari, All Rights Reserved.