Yoshikawa, Shinshiro city, Aichi pref., Japan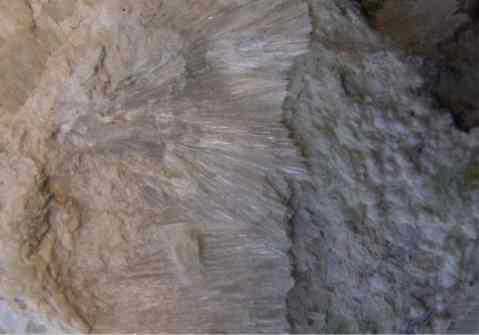 Field of view: 20 mm. Fibrous crystals of Aragonite. The white fibrous parts are aragonite which cover the weathered suraface of serpentinite. The white botryoidal part at the right is aggregate of Hydromagnesite.

Recovered from an open space in a meteoric oxidation zone of serpentinite in an accretionary compelx subjected to Pumpellyite-Actinolite facies metamorphism.

Aragonite from this location was described in 1973.

Copyright (c) 2020 NariNari, All Rights Reserved.