Yatsuhashi, Shitara city, Kita-Shitara county, Aichi pref., Japan
This locality is strictly closed to collecting.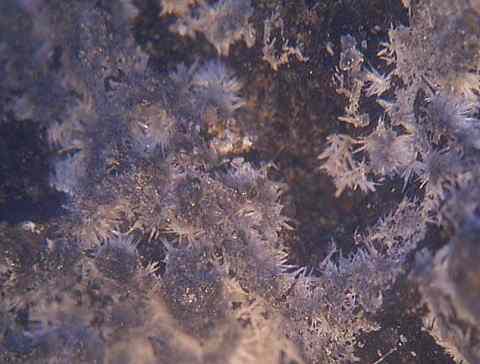 Field of view: 5 mm. White acicular crystals on manganese dioxide crust. The black basement is manganese dioxide crust on the dump stone. This might be aragonite? but this mineral is somewhat different...

Recovered from a bedded manganese deposit in pelitic schist subjected to Amphibolite facies regional metamorphism and contact metamorphism by granodiorite. Formed in less than 50 years after the mine was closed,

Copyright (c) 2020 NariNari, All Rights Reserved.