Nose city, Toyono county, Osaka pref., Japan
IMA approved name
Quartz pseudomorph after β-Quartz
Source for silicon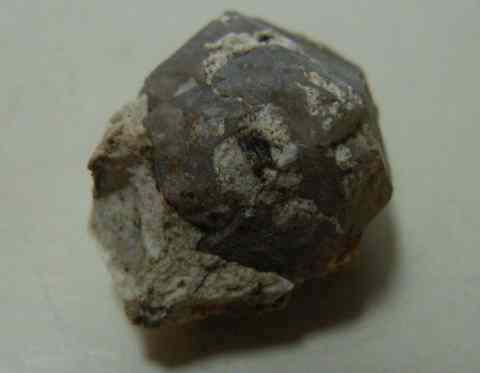 Size of the crystal: 10 mm. A dispatched crystal of gray quartz pseudomorph after hexagonal bipyramical β-quartz. The massive white part at the lower left is a matrix of the host quartz porphyry.

Recovered from a quartz porphyry dike intruded in tuff breccia of a caldera complex at the last stage of the caldera formation. Formed in the Late Cretaceous (70 Ma).

Beta-Quartz from this location was described in 1951.

Copyright (c) 2017 NariNari, All Rights Reserved.