Suwa Mine
Kitayama, Chino city, Nagano pref., Japan
Occurrence
Goethite-Jarosite deposit, Bog iron deposit, formed from the Fe- and SO4-rich hot spring on the Middle Pleistocene (133 ka) Tateshina-Kogen lava. Goethite is still depositing in a part of the territory. The Tateshina-Kogen Lava was erupted from Mount Yatsugatake. It is considered that goethite was deposited by bacterial iron biomineralization of Fe ion in the hot spring water.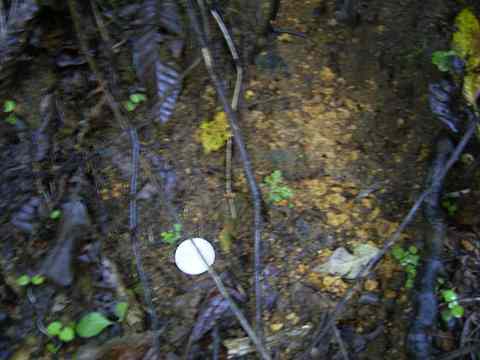 Outcrop of Bog Iron, Goethite-Jarosite deposit. The brown part is spongy goethite. The yellowish part is rich in jarosite. There are many plant impression fossils in goethite.
Reported Minerals
Goethite
Jarosite
Cacoxenite
Koninckite
Strengite
Tinticite
Mineral Assemblages
Goethite - Jarosite
Goethite - Cacoxenite
Goethite - Koninckite
Goethite - Strengite
Goethite - Tinticite
History
1940-1945: Fe was mined during World War II.
Localities
Related Occurrences
Copyright (c) 2015 NariNari, All Rights Reserved.