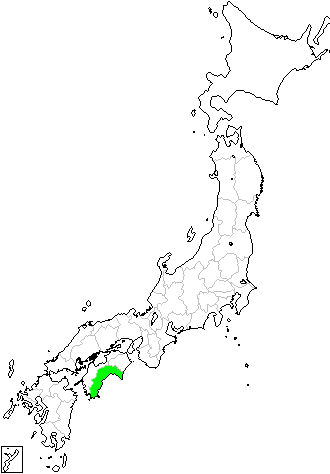 Mineral Database Search mineral data in the field by smartphones!
Minerals from Kochi prefecture
Prefectural Mineral: Stronalsite of Rendai
Geology | Fossils | Hot springs
Minerals reported from Kochi prefecture
A list of minerals observed at a location in Kochi prefecture, Shikoku region, Shikoku island, Japan
Geological settings
Sediments (Quaternary - Neogene)
Sediments (Paleogene and older)
Accretionary complexes (Paleogene, Late Cretaceous, Jurassic - Late Triassic)
Caldera complexes (Neogene)
High-P metamorphic rocks (Cretaceous)
Localities described below may be now closed to collecting by authorities or land owners.
Motoyama city
Asemi river
Uriuno, Motoyama city, nagaoka county, Kochi pref.

Copyright (c) 2016 NariNari, All Rights Reserved.