Naganobori, Mito village, Mine city, Yamaguchi pref., Japan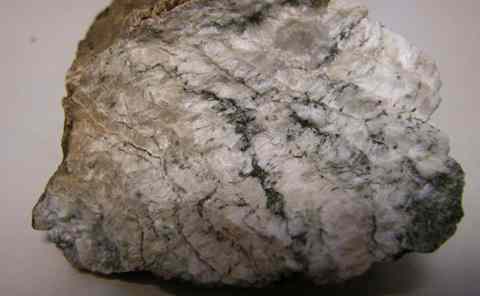 Field of view: 50 mm. A group of wollastonite. The columnar groups of white fibers exhibiting banded structure are wollastonite. Wollastonite fibers are vertical to the bands. The black seams between the bands are fine sulfide minerals.

Recovered from skarn formed by contact metamorphism of S-type (Ilmenite-series) granite. Formed in the Late Cretaceous (85 Ma).

Wollastonite from this location was described in 1909.

Copyright (c) 2017 NariNari, All Rights Reserved.