Higashi-Akatani, Shibata city, Niigata pref., Japan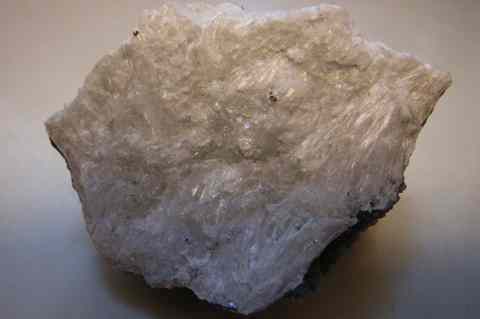 Width: 50 mm. A group of wollastonite. The fan-like group of white fibers with a vitreous luster is wollastonite.

Recovered from skarn formed by contact metamorphism of S-type (Ilmenite-series) granodiorite. Formed in the middle Paleocene (60 Ma).

Wollastonite from this location was described in 1952.

Copyright (c) 2017 NariNari, All Rights Reserved.