Kadoi creek
Tano, Yamato town, Koshu city, Yamanashi pref., Japan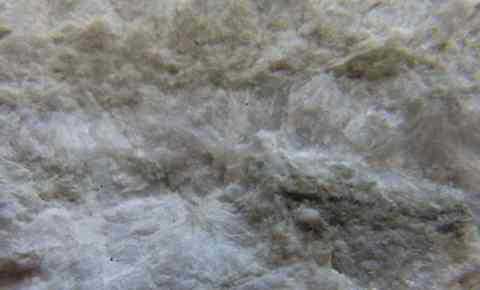 Width: 30 mm. Veins of wollastonite. The white fibers with a vitreous luster is wollastonite. The fibers are perpendicular to the vein. The surrounding yellowish white massive parts are host calcite.

Recovered from skarn formed in the limestone block of an accretionary complex by contact metamorphism of S-type (Ilmenite-series) granodiorite. Formed in the late Miocene (10 Ma).

Wollastonite from this location was described in 1950.

Copyright (c) 2020 NariNari, All Rights Reserved.