Hama, Kawazu city, Kamo county, Shizuoka pref., Japan
Source for Quick lime and Sodium cyanide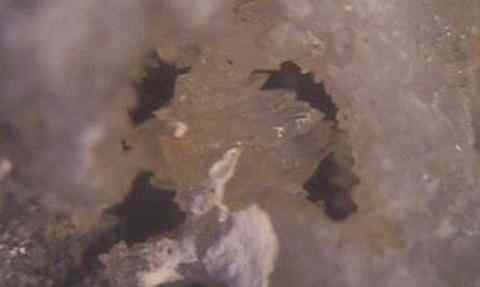 Field of view: 10 mm. Calcite crystal associated with quartz. The group of translucent white scalenohedral crystals is calcite. The surrounding translucent white host is gangue quartz. The opaque white parts at the bottom are trace of shell sticked to the surface.

Recovered from an open space of a quartz vein of a low-temperature hydrothermal Au-Ag deposit associated with tholeiitic andesite-basalte tuff breccia in an oceanic arc subjected to prophylitization alteration. Formed in the early Pleistoene (4.0 Ma).

Calcite from this location was described in 2007.

Copyright (c) 2017 NariNari, All Rights Reserved.