Kami-Ono, Ono city, Fukui pref., Japan
Source for Quick lime and Sodium cyanide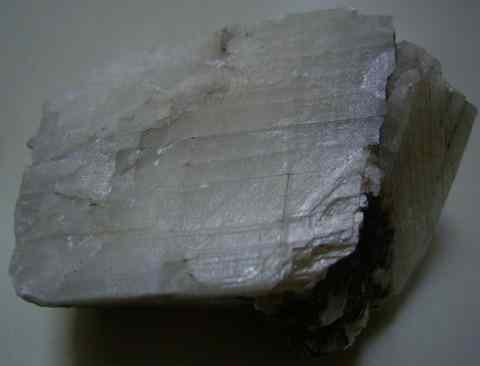 Field of view: 50 mm. Cleaved fragments of calcite. The black part at the lower right is sulfide mineral. The lines on the surface of the specimen are cleavage lines crossing at 60 degree.

Recovered from skarn formed by contact metamorphism of I-type (Magnetite-series) quartz porphyry.

Calcite from this location was described in 1896.

Copyright (c) 2017 NariNari, All Rights Reserved.