Kodomari, Nakadomari city, Kita-Tsugaru county, Aomori pref., Japan
Source for Quick lime and Sodium cyanide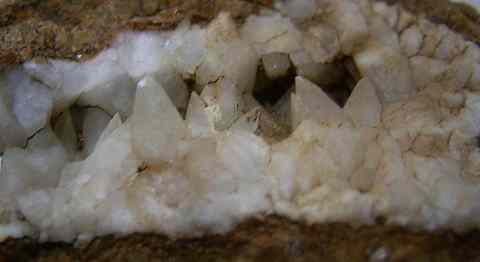 Width of the vein: 10 mm. Scalenohedral crystals of calcite. The long pyramidal white crystals are calcite. Terminations are composed of three rhombohedral faces. Scalenohedral crystals are vertical to the vein. The brown host is andesitic tuff.
Recovered from an open space of a calcite vein in andesitic tuff formed in a submarine environment.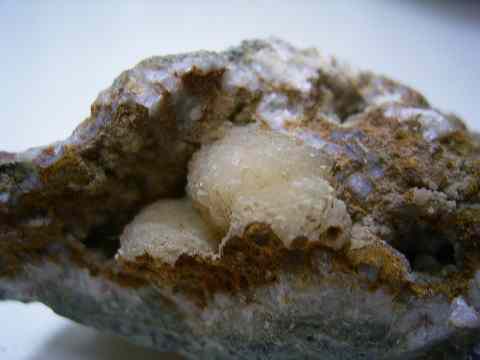 Field of view: 30 mm. Groups of rhombohedral crystals in andesitic tuff altered by chloritization.

Calcite from this location was described in 1918.

Copyright (c) 2017 NariNari, All Rights Reserved.