Tillandsia myosura
- Flowers -
Photographs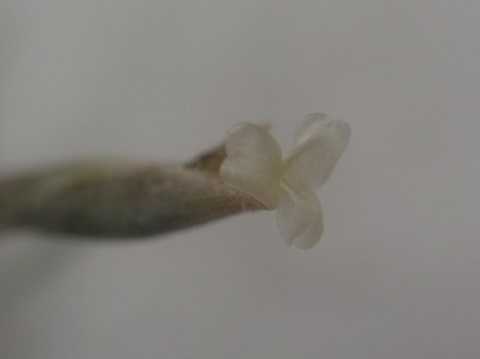 December 17th, 2021
The flowering period is 6 - 17 days from December to April. Pale yellow flowers with 3 translucent petals whose tips are rounded. 6 stamens and a white pistil are not visible. A flower flowers for 3 - 6 days. 1 - 3 flowers were opened from the bottom side of the inflorescence at intervals of 5 - 7 days.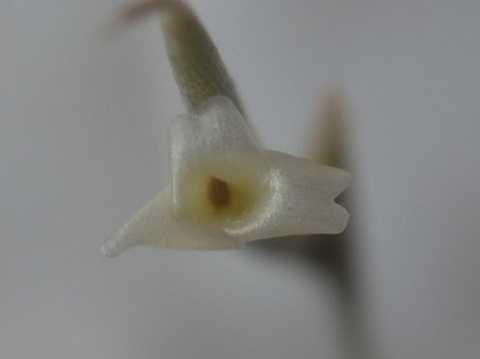 January 9th, 2022
There is a notch at the tip of petals, and the tip is divided into 2.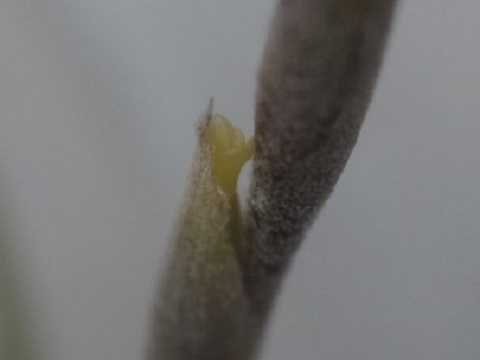 March 23rd, 2019

Same foliage produced imperfect flowers depending on conditions.

Copyright (c) 2023 NariNari, All Rights Reserved.