Akiyama, Uenohara city, Yamanashi pref., Japan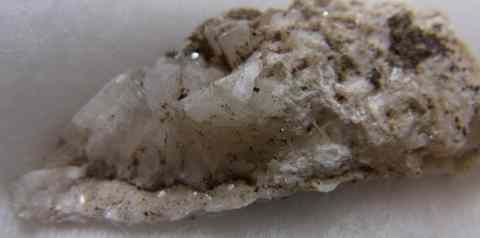 Field of view: 20 mm. A group of stilbite. The transparent prisms with a vitreous luster are stilbite. The opaque grayish-white part at the right is the host andesitic tuff.

Recovered from an open space of a stilbite vein in andesitic tuff subjected to Zeolite facies contact metamorphism. Formed in the late Miocene (7 Ma).

Stilbite from this location was described in 2008.

Copyright (c) 2017 NariNari, All Rights Reserved.