Ikeshiro, Matsuzaki city, Kamo county, Shizuoka pref., Japan
This locality is closed to collecting.
Source for manganese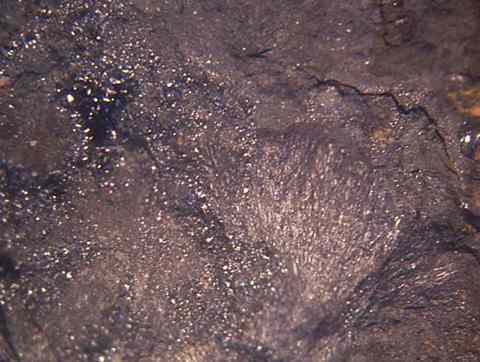 Field of view: 10 mm. Pyrolusite associated with todorokite. The granular black crystals at the upper left are pyrolusite. Fine euhedral grains are in the open space. The group of plumose crystals at the right is todorokite.

Recovered from andesitic tuff metasomated by low-temperature and strong alkaline hydrothermal activity.

Todorokite from this location was described in 1965.

Copyright (c) 2017 NariNari, All Rights Reserved.